From what I've experienced working with restaurateurs struggling to make it in the restaurant business, becoming successful is not only challenging. Success often comes with back breaking hard work, dedication and years of building a reputation. That is, however, if the restaurant follows the strategies of the majority. Which usually consists of average food and forgettable experiences.
I, on the other hand, believe a restaurant can become an instant success if the following 10 rules are applied correctly:
Rule #1: Remarkable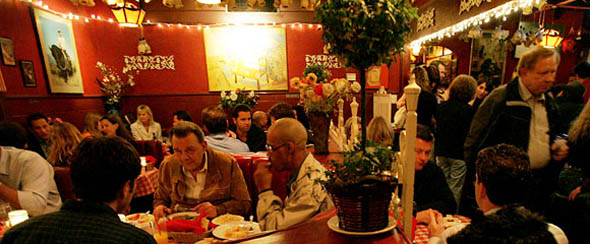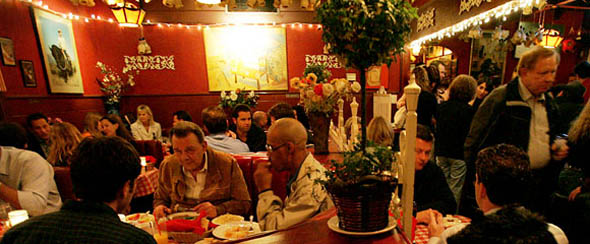 Creating a restaurant that others talk about and willingly recommend to others is paramount for restaurant success. But yet this is easier said than done. Most places fall into the realm of boring, unattractive eating establishments.
So how does one create a remarkable restaurant? By obeying these following principles:

Rule #2: Simple but Delicious Menu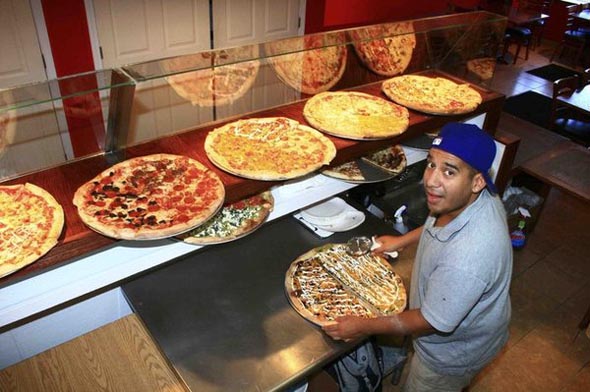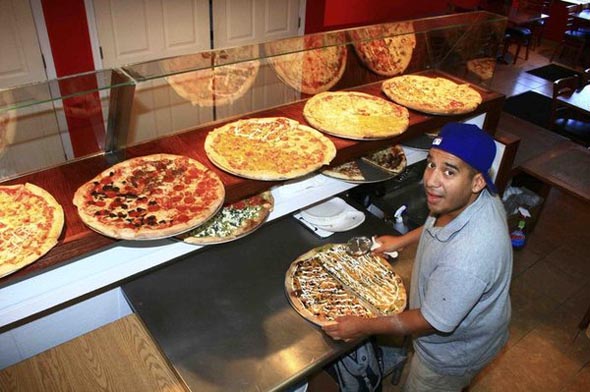 Bill Cosby said it best, "I don't know the key to success, but the key to failure is trying to please everybody."
All too often I see menus with page after page of unique food offerings. While this huge selection is great in theory. Most people don't need that many choices. A dozen or less main courses are enough. Some meat, some vegetarian and that's it. No one needs 15 styles of chicken at a steak house.
Moreover, when you offer everything under the sun, it becomes almost impossible to create amazing dishes with the absolute freshest ingredients. Instead, your signature arugula soup with goat cheese is going to sit in the warming pot, cooking itself into a slow burnt death. And it's all because you have a slue of other mediocre offerings diluting people's choices.
Rule #3: Seating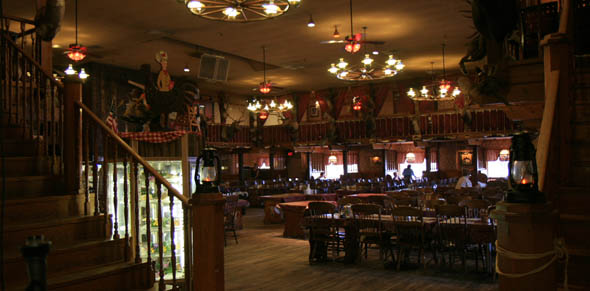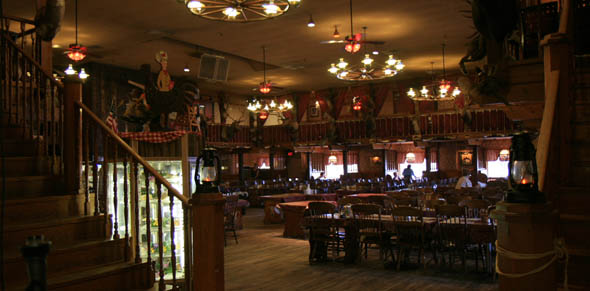 Restaurant revenues are directly related to how many people get through the door in a day.  And with margins so small in most cases, a successful restaurant must be able to serve as many as possible.
I'm not saying a cafeteria-style seating arrangement is necessary. But rather a smart, elegant yet expansive layout is essential for boosting profits.
Rule #4: Sign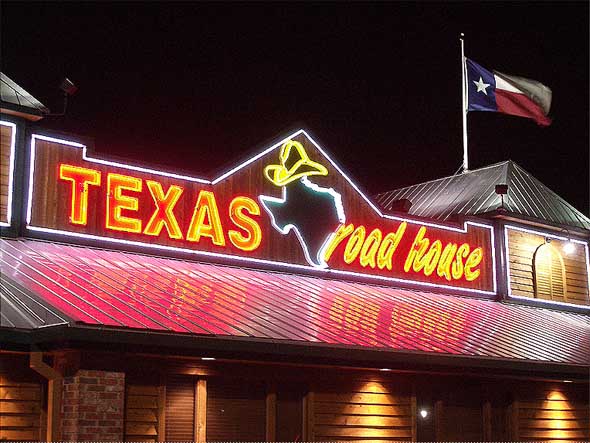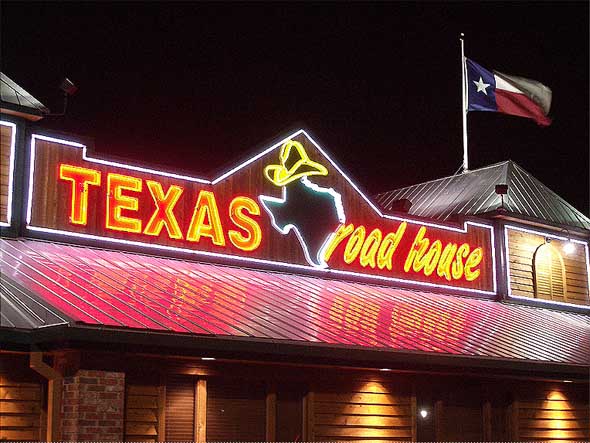 As with food, presentation is everything. And having a 20-year-old sign with peeling paint, is not presenting your business in a positive manner.
Most off-the-street guests pick where to eat by what they see. Often by the number of cars in the parking lot, which is mostly out of your direct control, and by the sign. The nicer the sign, the more likely people will stop in for a bite to eat.
Rule #5: No-Frills Atmosphere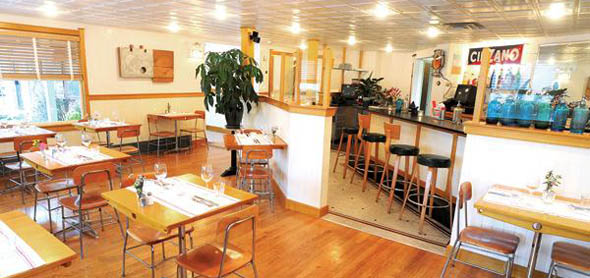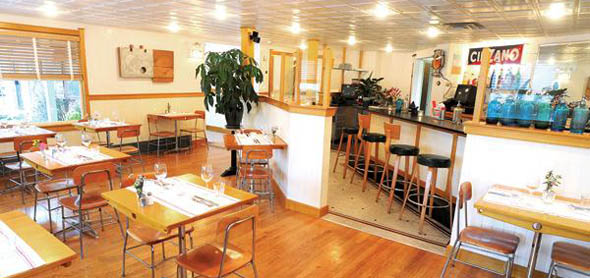 People looking to eat aren't all to judgmental. Who cares if there isn't a tablecloth? Or that the napkins are paper instead of the finest Egyptian cotton?
A table, chairs and interesting stuff on the walls is all most people need. Head to eBay for some used decorations and allposters.com for fake, yet elegant looking paintings.
Rule #6: Wait Staff Personality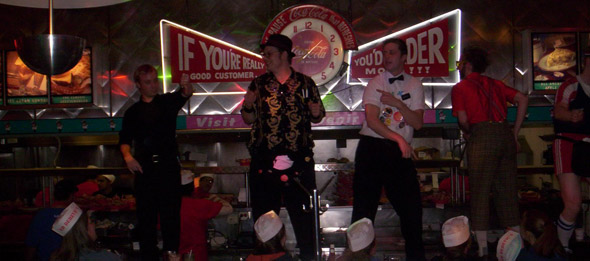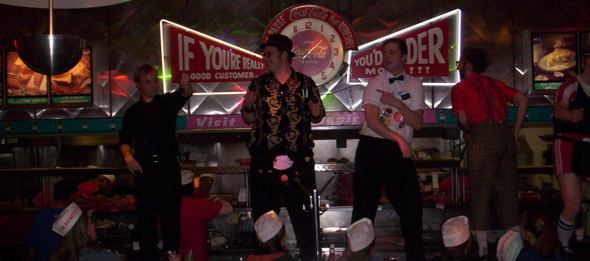 No matter what else, the wait staff has to be memorable. Not ass-kissing nice. Memorable.
Creating a crew of fun-to-be-around workers is what will get folks coming back and guaranteeing positive recommendations to friends.
Besides the food, most people dining out are doing so for an experience. If they just wanted good food and a boring time, they would have ordered delivery.
Rule #7: Location and/or Parking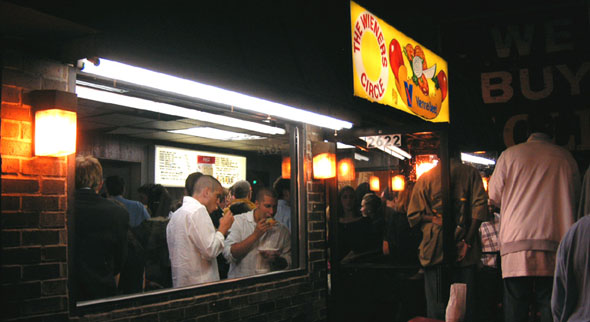 City locations must be near high foot traffic areas. Suburban and rural restaurants must have ample parking. Enough said.
Rule #8: Memorabilia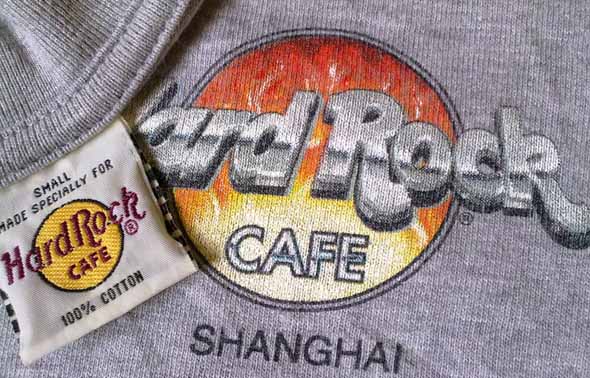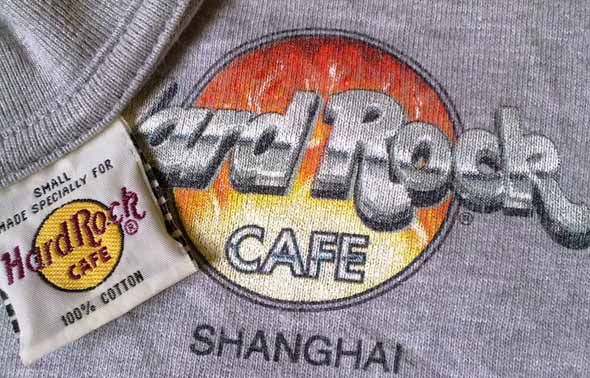 Besides the huge profit margins, memorabilia is a great way to increase your chances of success. Hundreds or thousands of people occasionally wearing your branded shirts and drinking out of logo'd glasses is amazingly effective marketing. Especially considering the fan paid you for the privilege of advertising your restaurant.
However, you must make sure the stuff is cool and unique. No one will wear an out-of-style t-shirt or buy a shot glass with a crappy sticker on it.
Rule #9: Social Media Presence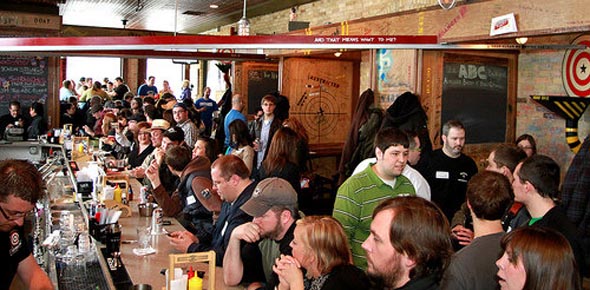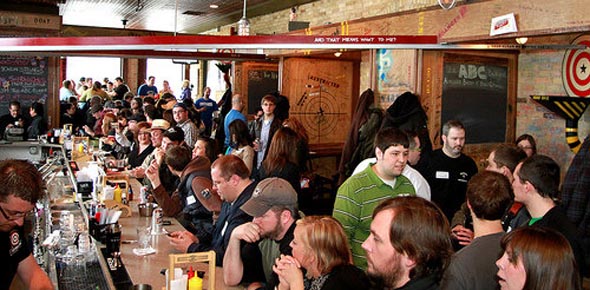 It once was the future of marketing. Now, it's just marketing.
Get your brand active on Twitter & Facebook. Create specials on Foursquare. Post fun pictures and content to your blog. Do whatever it takes to create a loyal online community.
Rule #10: Sweat the Small Stuff, eg. Napkins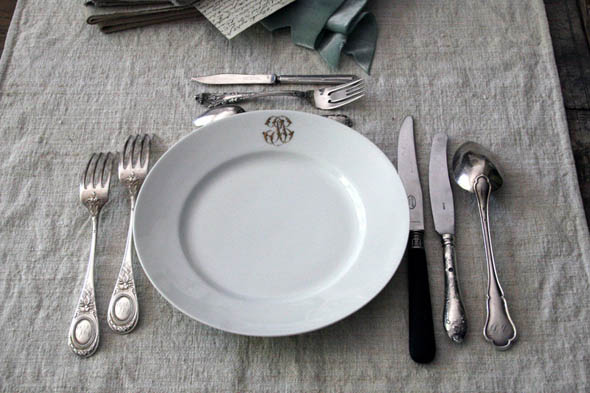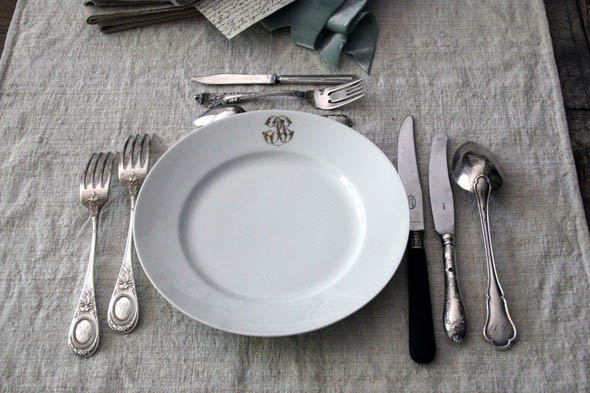 How many times have you been at a restaurant and had to ask for more napkins? Unless I'm the only one who can't eat a salad, bread, main course and dessert without demolishing a single napkin, people need more than one napkin.
Having customers track down a worker to ask for things that should be readily available is the easiest way to annoy a patron.
From a guest's perspective, think the entire dining process through. Are there any speed bumps along the way? I bet simple solutions can be found for every hurdle.
Bonus – Rule #11: Create Motive for Free Press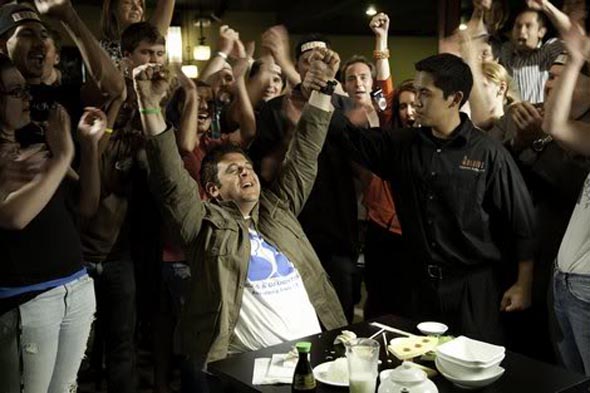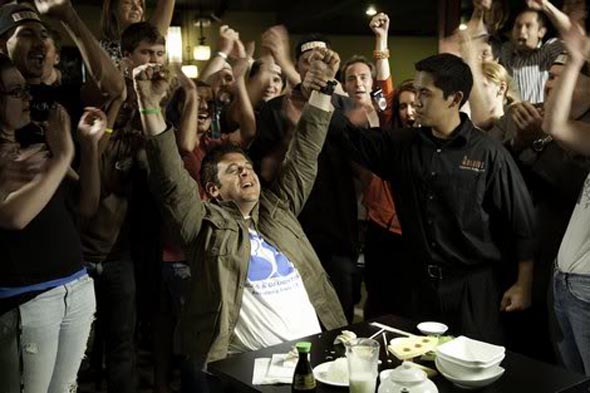 Adam Richman of Man vs. Food fame would agree with me on this one. Eating contests, ginormous meals and other clever marketing tactics can be an easy way to gain free press and coverage.
Conclusion
I've always wanted to own a bar/restaurant. But cannot foresee me doing so anytime soon. So the above ten rules are my secrets for how I'd create a successful restaurant.
Not a restaurant owner? Forward this post to your favorite eating-place. I'd imagine they will enjoy reading this.