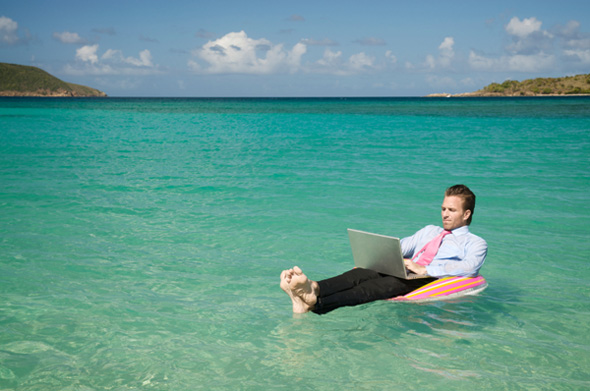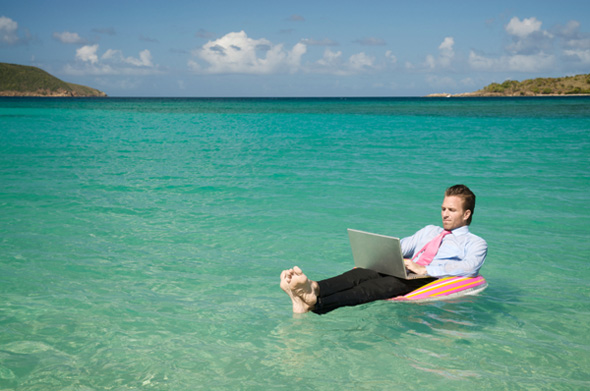 As entrepreneurs we sometimes find ourselves living much different lives than the rest of the world. An 80-hour workweek may be followed by an 8-hour week by a 60-hour week. We may find ourselves out grocery shopping at 1 PM when others are busily working. Or, if you are like me, happily working at 3 AM when others are sleeping.
We entrepreneurs play by our own rules because we want to. Sometimes, however, we want to escape it all – to simplify and forget the work for work's sake trap we may occasionally find ourselves in. Ultimately, isn't this the true reason we left the 9-5? With the continuous improvements in technology, freeing up time has become much easier to achieve.
Having the ability to work anywhere, anytime and on any computer is an amazing advantage for entrepreneurs. Personally, I do not miss having to head to the office daily, travel to most meetings or spend hours on paperwork.
Well I have put a ton of research into this and have found an extensive list of websites, software & other resources for simplifying your life – hopefully. In order to help a wide range of entrepreneurial styles, I made sure to include both lesser-known resources as well as some of the much more popular options.
Personalized Home Pages
1. iGoogle – You can add almost anything to your home page; weather reports, calendar & to-do list, rss feeds, Gmail, maps, site specific search forms, etc… And it's linked to your Google account, so your settings follow you from computer to computer!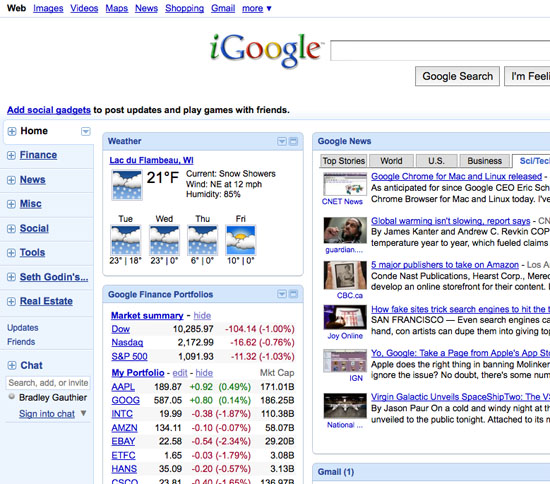 2. My Yahoo! – Similar to iGoogle
3. Pageflakes – Again another personalized dashboard
4. Netvibes – One more for your choosing!
5. Jimmyr – Aggregation page of a ton of technology, news & entertainment sites
Document Management & OCR
6. Evernote – I love this OCR software. Take a picture, scan, web clip, PDF, even hand written memo and Evernote will convert it to a searchable text document. It works! Better yet, they provide Blackberry & iPhone apps for mobile use. Highly recommended!
7. NetDocuments – An online document management system ideal for small offices. Haven't tried it yet but will definitely give it a shot at my real estate office.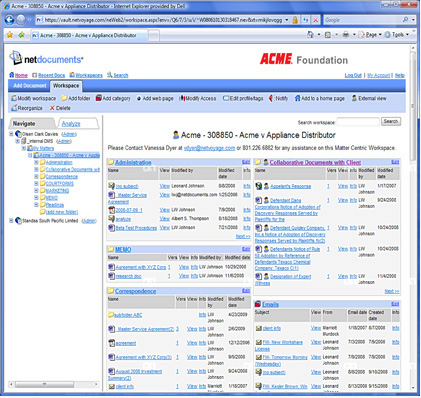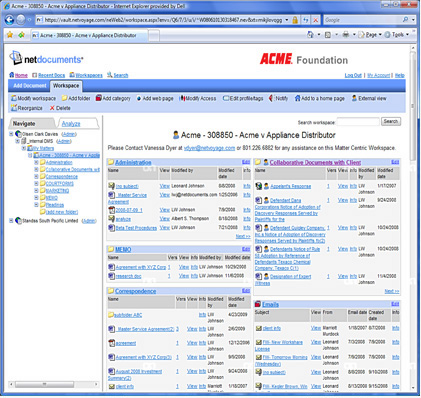 8. Google Docs – Great alternative to the overpriced (in my opinion) Microsoft Office suite
9. Cometdocs – Converts a wide variety of files – online! No software needed!
10. HTML to PDF – Great option for easily saving or emailing entire web pages. Converts any page into a PDF.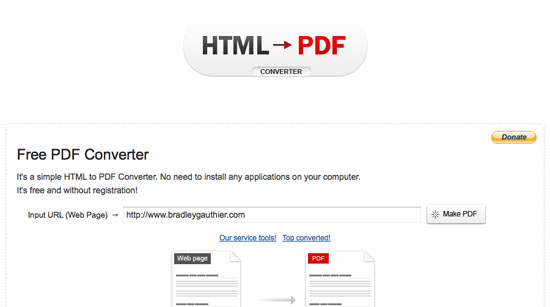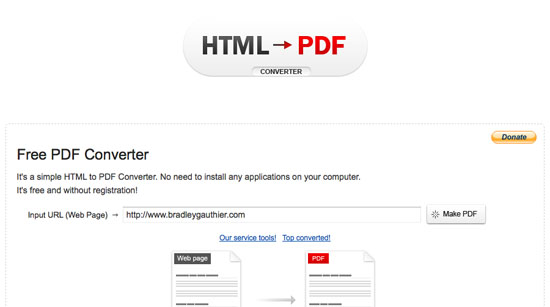 Data Storage & File Back-Up
11. Dropbox – The online backup system I use. A folder is created on the computer and any file saved into that folder is automatically saved online.
12. Mozy – I haven't used this one but it seems to be the most popular online backup option.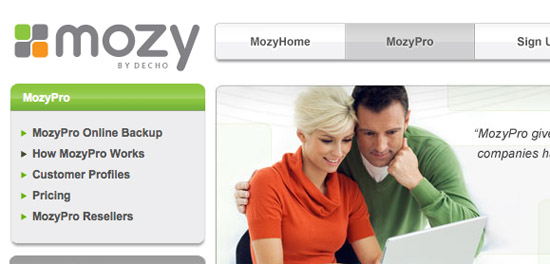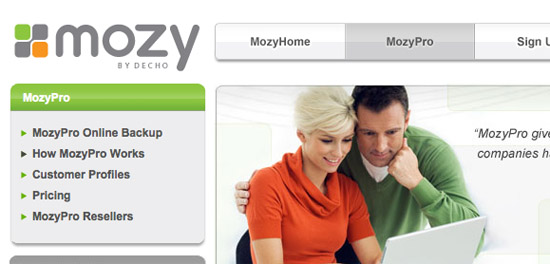 13. Sugarsync – Another popular backup option. They have a mobile solution available which makes this option pretty attractive.
14. Box.net – Excellent solution for group collaboration & sharing of files. And it works with Salesforce CRM!
15. Amazon S3 – Great storage option for hosting files for web output. Mostly designed for developers, but it can be beneficial to bloggers for hosting pictures and files to prevent overloading the blog's server.
Software Suites
16. Zoho – An extensive selection of online productivity tools.
17. Netsuite – A seemingly very robust set of online software. Haven't tried it but seems decent.
18. Google Pack – Most of Google's software available for download. More focused for Windows users.
Project Management & Collaboration Tools
19. Basecamp – A very popular project management software offering by 37signals. If you haven't heard of it or used the trial, do it now!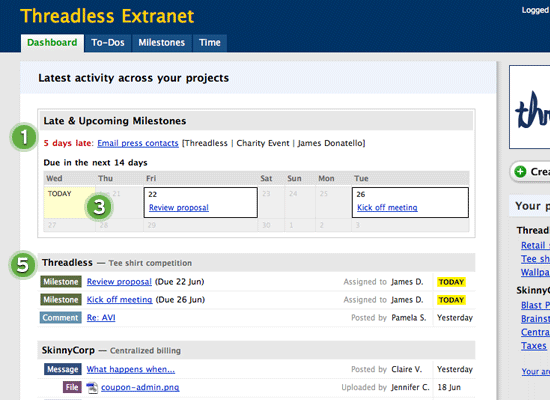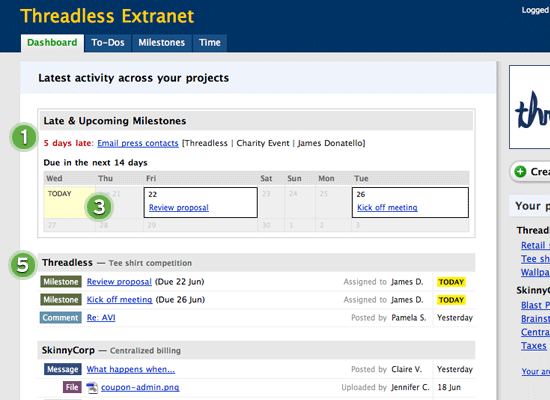 20. Backpack – Another offering by the folks at 37signals. It helps your team share and collaborate with extreme ease.
21. The Trac Project – A Wiki-style project collaboration service.
22. PBworks – Another online collaboration offering. The interface is nice & clean.
23. activeCollab – Yet another project management / online collaboration tool.
24. Zoho Projects – One more project management option. This time from ZOHO.
25. Google Wave – It's in beta form right now with an invitation only to work out bugs. (I think its a maneuver to create scarcity, similar to when they introduced Gmail) Anyway, I was lucky enough to be invited a while back and I see great potential with it. Right now, however, I feel it's ineffective without widespread adoption.
Remote Presentations, IM & Video Conferencing
26. WebEx – A video conferencing system owned by Cisco. Since I'm a fan of almost everything Cisco (although they may be a little pricey), I recommend this for corporate use.
27. GoToMeeting – It seems every webinar I've been involved with has used this software. I have mixed reviews on it. I'm not sure if it has been the Internet connection or what, but almost every meeting has been interrupted with dropped audio or another complication. However, they must be doing something right if they are still being used on a broad scale.
28. Dimdim – An alternative to the above two options. Worth a try.
29.  Campfire – Another high quality product from 37signals. It's a robust instant messaging platform with specific group capabilities. The ability to archive discussions is a nice feature.
30. Skype for Business – This service has saved me so much time, money & head aches since I adopted it last year. I can call pretty much anywhere in the world from my iPhone with only a wifi connection. More importantly, its business features and video conferencing is extremely handy for my remote employees. With their recent improvements in call quality, this is a must. Highly recommended!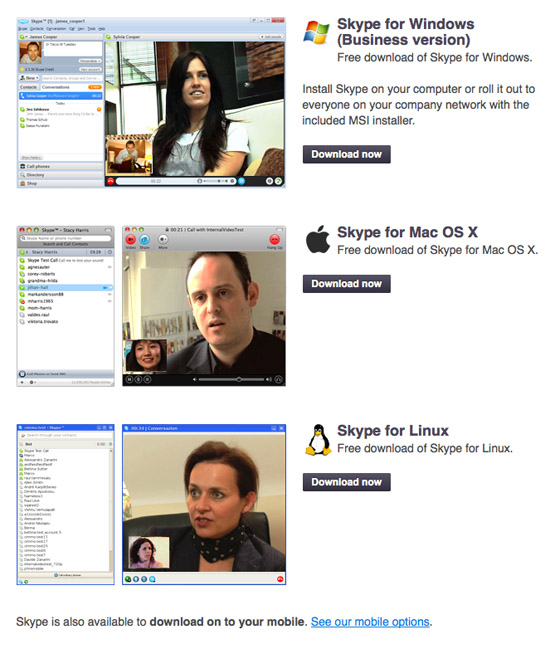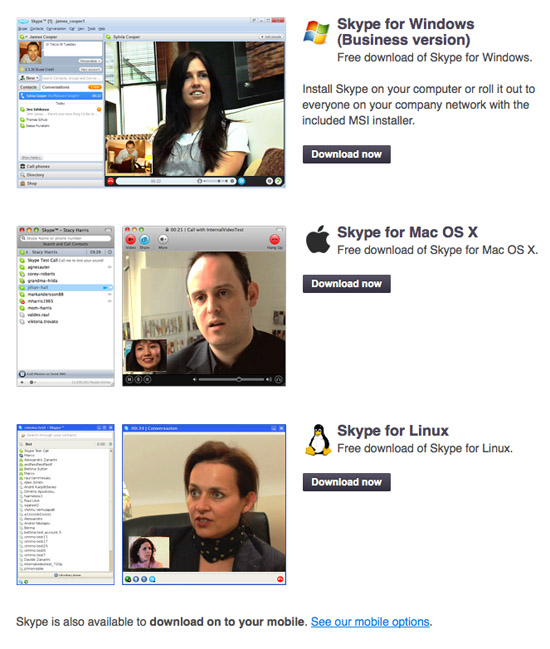 Contact Manager & CRM
31. Highrise – Yet another amazing product from 37signals. Track your leads, manage contacts and monitor deals all through an online software offering.
32. Plaxo – A great system to keep track of everything going on with your contacts.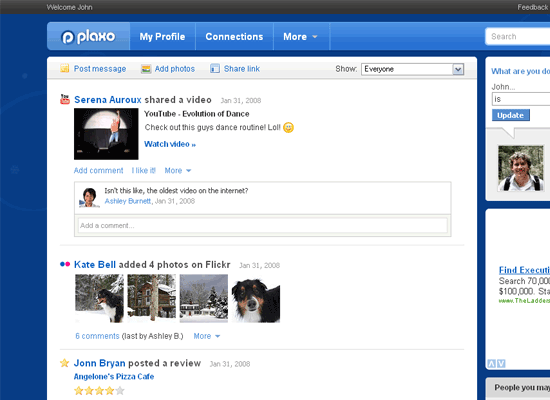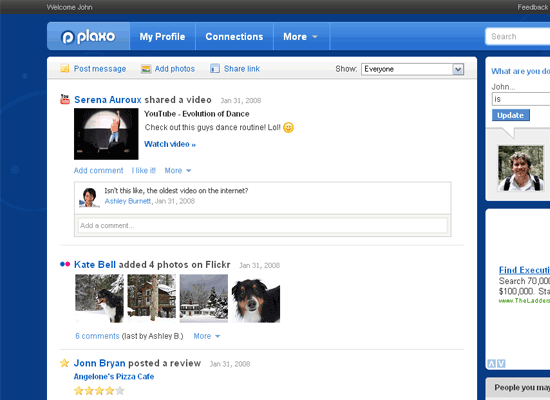 33. Mozilla Thunderbird – With its open source framework and subsequent plethora of add-ons, Thunderbird is not only an excellent email client but a great contact manager as well.
34. Salesforce.com – If you are serious about tracking your sales pipeline and managing your contacts, this is your software. Its enterprise level software is available on a per user basis, allowing any business the ability to adopt the system.
35. Microsoft Outlook w/ Contact Manager – Outlook is clearly the most popular option for email. With this upgraded version, you have the ability to track your contacts. I wouldn't use it since there are much better options on this list, but to each its own I guess.
36. Zoho CRM – Another option for your customer relationship management needs. This time from Zoho.
37. NetSuite – I'm not too familiar with this CRM option, but from their website it looks to be a robust enterprise level system for tracking your customer.
Time Management & Tracking
38. RescueTime – This is software that you install onto your computer for tracking your time on specific applications. You can analyze where you are spending (or wasting) your time and in essence help create a more productive day. Check the website out, it could be extremely helpful in some cases.
39. iClockr – Great for Freelancers or any one looking to track time spent on a job. I use it on occasion but I think it is Mac-only software.
40. Zoho Planner – An online planner from Zoho.
41. Google Calendar – Yet another great product from Google. It's nice having the option of checking appointments and to-do lists on any computer.
Invoicing
42. Fresh Books – A great online option for invoicing.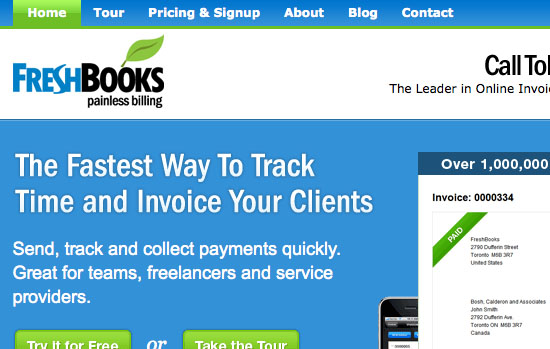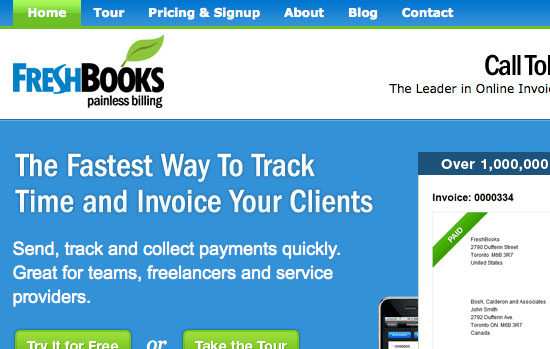 43. Blinksale – Another online option for sending invoices. This is a great choice for anyone looking for complete control over the look of the invoice. They offer templates and the ability to customize the look with CSS.
44. Less Accounting – One more invoicing option. It links with some of the 37signals software mentioned above.
Personal Finance
** I may be overly cautious but I've always been wary of giving out my banking info to a third party. There are many options online for tracking your finances but these two are the only options I'd stick with **

45. Quicken Online – Track all your accounts at once from the online dashboard. I haven't tried this but I have used other Quicken products and know they produce high quality software.
46. Mint.com – This is the service I swear by. Unfortunately, not all banks are in their system yet (such as my local bank… come on River Valley!). It's free because they offer unobtrusive advertisements as "ways to save," which is kind of an oxymoron since they are usually ads for credit cards and such.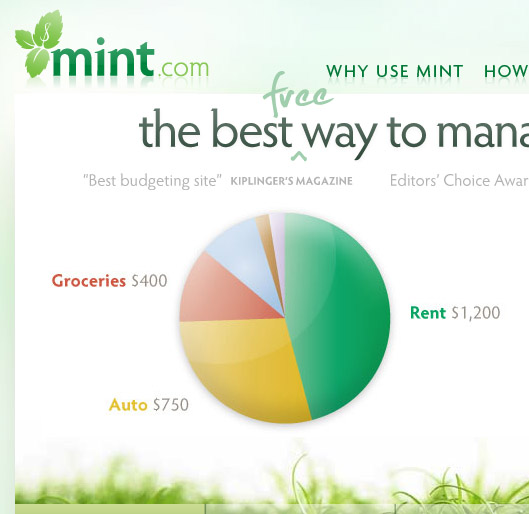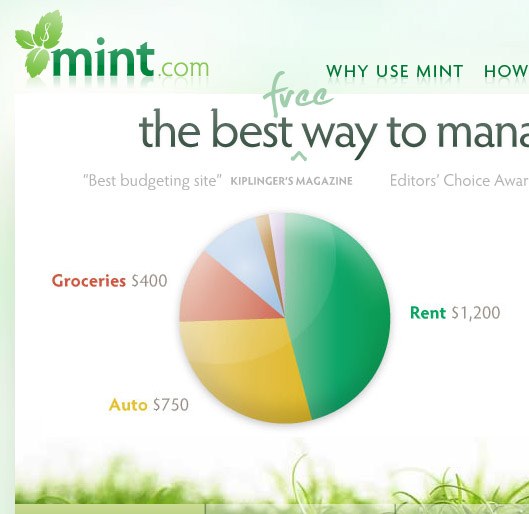 Social Media
47. Ping.fm – Post to Facebook, Twitter, LinkedIn and dozens of other social media websites all at once! Huge time saver!
Access Your POP3 Emails Anywhere
48. Gmail – This popular free email offering goes above and beyond with the ability to add your pop3 email support.
49. Mozilla Thunderbird Portable Edition – Great solution for road warriors. Install Thunderbird on a USB flash drive for free. 'nuf said, go get it!
RSS Readers
50. Google Reader – My favorite option for my feeds.
51. Newsgator – A popular news reader with many offerings: FeedDemon for Windows | NetNewsWire for Mac | NetNewsWire for iPhone | NewsGator Go! for Mobile | NewsGator Inbox for Outlook
52. Bloglines – Another solid choice for RSS feeds.
53. Blogbridge – An open source option.
Remote Computer Access
54. LogMeIn – A robust option for remotely accessing PC's, Macs & smart phones. I've only played around with it for a few minutes but seems to be well worth a try.
55. GoToMyPC – A very popular option for accessing your computer remotely. The Mac version is in beta.
56. Remote Desktop 3 – A Mac specific option for remote computer usage.
Keyboard Shortcuts
57. Windows
58. Mac
59. Mozilla Firefox
60. Gmail
Other Helpful Internet Tools
61. Instant Domain Search – Anyone who has searched for a domain name knows the process is extremely clumsy. This website instantly shows if the .com, .net & .org is available. As a bonus, they include a link to GoDaddy with an automatically applied coupon to save around 25% on the purchase.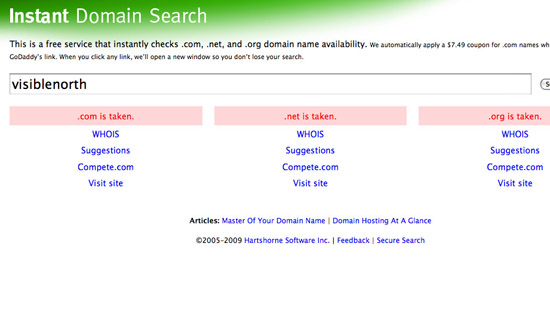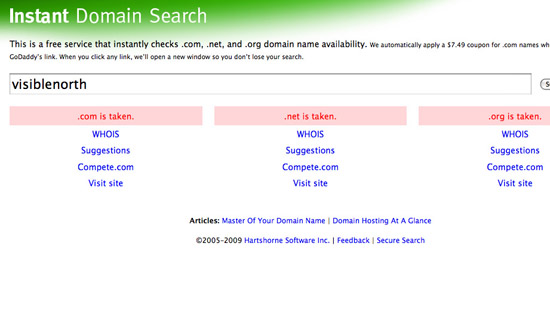 62. DNZoom – Helpful platform for managing domain names with multiple registrars. I would say it's better than GoDaddy's dashboard only if you have different registrars or if you don't use GoDaddy. If you are like me however, stick with registering and managing at GoDaddy.
63. Google Dashboard – Monitor all of your Google products on one handy page.
Shopping
64. Amazon Prime – I would bet that there is no faster method of buying something online than with Amazon's one-click feature. Random impulse buys are getting pretty expensive for me, but I do save a bunch of time. And more importantly I don't have to deal with the hassles of department stores and malls. Also, the reviews are helpful when deciding on what to buy.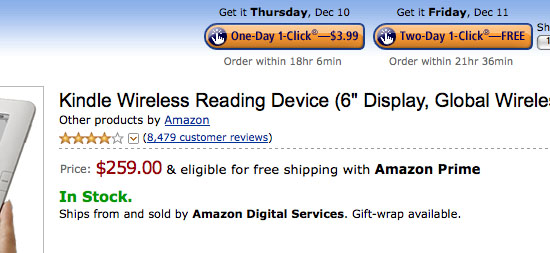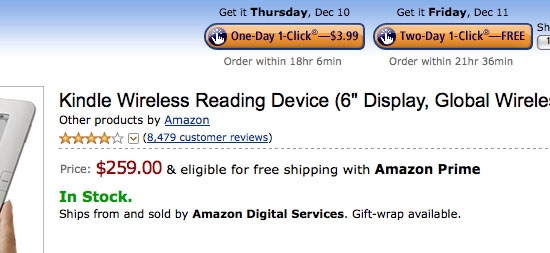 65. Google Products – Great way to quickly find cheap prices at respectable shops. If the name looks unfamiliar you probably remember it as Froogle.
66. Bing Shopping – Similar to Google Products, you can search quickly for products. Also, it's hands down the best way to save money on purchases thanks to Bing CashBack.
Travel
67. Kayak – Search hundreds of travel sites (i.e. Expedia, Hotels.com & Priceline) at once and compare results. I actually found this one from a TV commercial, which is rare, since I DVR everything!
68. TripAdvisor – Find reviews and tons of other information for your next vacation. Allows you to quickly make decisions on where to stay.
Bonus! A few articles I've had bookmarked on simplifying life
69. Simple Living Manifesto: 72 Ideas to Simplify Your Life – ZenHabits
70. 50 Ways to Simplify Your Life – Third Age
71. 35 Spectacular and Practical Time Saving Tips – Dumb Little Man
There you go! 71 technologies & resources that should help you eliminate some paperwork, clean up your desk and ultimately free your time. This took an extremely long time to compile so I hope you liked it! Please share this with anyone who may be trapped in the rut of working for work's sake. And I look forward to hearing of any additional technologies you feel should be on this list! Thank you!