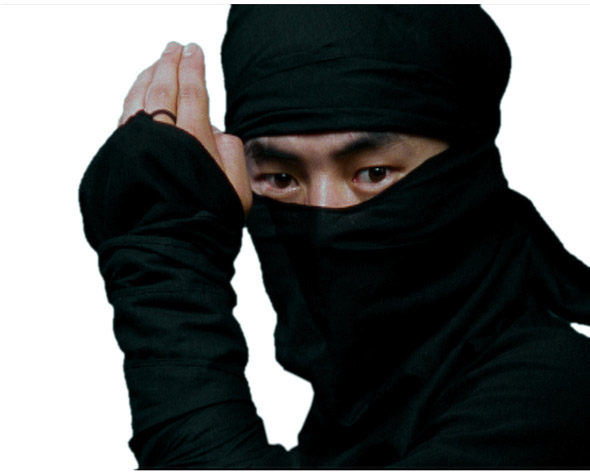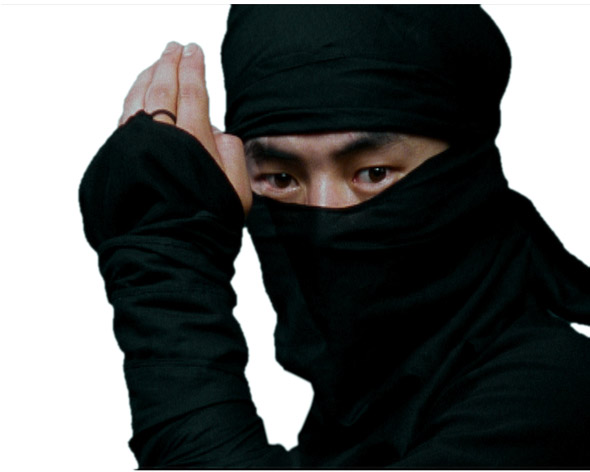 There is a ton of bad search engine optimization advice out there. And I'm annoyed by how these so-called SEO gurus are stigmatizing the industry.
Apparently creating a Twitter account with "SEO" in the username gives anyone permission to self-identify as an SEO genius. I've even received extraordinary proposals through my contact form, "we guarantee #1 listings on the Google pages." I wonder what they truly expect from those emails? "Guaranteed rankings? Amazing! Where do I sign up!?! And since you obviously have a way with words, I'm excited for you to copywrite my site's content!" Yikes! I feel sorry for anyone who gets roped into these scams. Most likely any website "optimized" by these SEO ninjas will get punished to Google's equivalent of hell, that is until you fix it.
Ok, enough with the rant… on with the post.
I do about 90% of my work from my computer so needless to say; I spend a lot of time online. And, out of curiosity, I often find myself glancing at the SEO structure of websites I visit. The two things I usually notice are either no optimization what so ever or completely ineffective, outdated techniques. Rarely do I find a search engine friendly website. This tells me that the SEO industry is going to see a substantial increase in these "gurus" as more website owners innocently hop on the search engine optimization train. Put in other words, the demand for SEO services will overwhelm the good guys and with low barriers to entry, SEO gurus will flood the market.
With a rise of these bad SEO's, no doubt there will be an increase of false information. So before you plunk down the dough for a search engine friendly website, please read this list of useless and often dangerous advice:

Overly Obsessed with Keywords
Keywords, keywords, keywords! I hear it all the time. "SEO ninjas" are obsessed with finding the best keywords and smothering your site with them:
Keyword Stuffing
Back in the day, webmasters would add a bunch of keywords into the meta tags, content and footer of the website in hopes of ranking for different search queries. While I am not sure how well it worked back then, it absolutely does not work now.
(I made my first website in '98 and I never did this. I'd like to say because I knew better but in reality I just thought keywords out of context looked stupid.)
Bad Advice Red Flags (and the truth):
They over-emphasize meta tags
Sacrificing readability for more keywords

If your content reads like a grocery list of industry terms, change it.

Extraneous keywords throughout the page

DO NOT hide text behind images or on the page with fonts the same color as the background. The footer should carry only relevant information, not a ton of keywords.
Best Practice
Write for humans first, bots second.
Getting Creative with Links
While the essence of SEO is high-quality links pointing to your pages, these methods are cause for concern:
Link Dropping
Blogs and forums are great places for community interaction. Unfortunately, some folks think that any links they post will do wonders for their SEO efforts. This is a ridiculous but often implemented link-building technique. In reality, it's just rude. And since most links are nofollow anyway, it's ineffective.
Bad Advice Red Flags (and the truth):
Use a targeted keyword as your name on blog comments

Blog comments should be your name. Not "Best Chicago Business Card Printers"

Include links in your comments and forum posts
Best Practice
Comment on blogs and forums only if you have something to say. Use your actual name or web handle. And only submit a link if it continues the conversation.
Link Buying
Proceed with caution if an SEO advises you to start buying links to your site. The risk-reward ratio is too extreme to concern yourself with the tactic. Even if they know what they are doing, paying for links can get extremely expensive. Worse, the long-term benefits of paid-links is insignificant compared to the free links high-quality content can create.
Bad Advice Red Flag (and the truth):
We will add a link to your site on 500 websites for $200/month

More times than not, any service offering links for sale is a waste of money. I'm not talking about well-trusted directories and other such paid-submission websites. Instead, I'm saying run from anyone claiming tons of links for a periodical payment.
Best Practice
If you do decide to buy links, be careful.
A Few More Cautionary Bits of Advice
Link Exchanges
The search engines are looking for quality pages to index. In turn, a one way link carries far more weight than a two way link.
Page Rank Hoarding
Some people think that linking to other websites will harm their PageRank. Or that they need to thoroughly sculpt their links to maximize "link juice." This isn't true. The Internet is called the web for a reason. Web pages should intertwine and the search algorithms have gotten smart enough to reward for this. Don't believe me? Maybe you'll listen to Matt Cutts on PageRank sculpting.
Super Secret SEO Strategies
Anyone promoting some special method for getting your site ranked is a moron. Sticking to best practices and striving for high-quality links will easily outperform any of these special strategies.
Still Doubting The SEO Guru?
If you are still concerned that the so-called SEO is inexperienced or a downright scam, forget them. Move on… There are some great search engine optimizers out there (wink, wink). Good Luck!!!