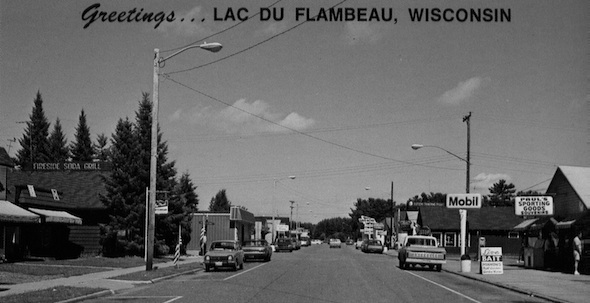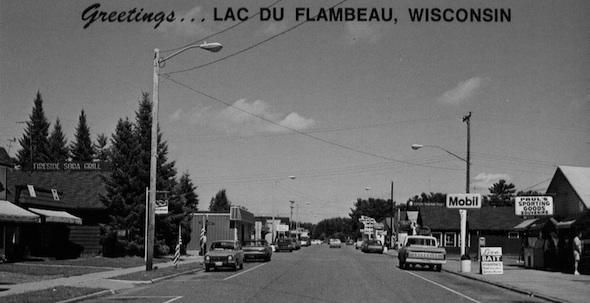 Ask anyone from a rural area about technology and you'll hear two common responses, "limited cell phone coverage" and "slow Internet speeds." Which means most of the residents in low populated areas can't easily access YouTube, communicate on Twitter or check-in on Foursquare.
Do you want to become a big, well-connected fish in a little, low-technology adoption pond?
This lack of social media adoption in small towns unfortunately leads to small businesses believing that the old methods of marketing (eg. newspapers, phonebooks, local TV) are the best strategies.  Yet, most businesses fail to realize it's 2011 and technology is improving rapidly. While AT&T may be crappy today, tomorrow (actually let's be serious, AT&T will be horrible long-term)… Verizon, Sprint and the like are quickly improving their coverage and speeds. Add to this the expansion of high speed offerings farther into the boondocks and we will be discovering that social media is on the verge of much higher adoption rates in low population areas
The Implication for Small Town Brands
If you are marketing your business in a small town and have yet to create an account on the top social networks (Facebook, Twitter, LinkedIn, FourSquare, YouTube, etc). Nor have you found the tech innovators in the town or set alerts for your brand and town, do it right now. The sooner you can learn the networks and establish a presence, the more prepared you will be against the competition.
Specific Strategies to Start:

1. Create the Accounts
Obviously, this is step one. You may think your business will never use Twitter, Gowalla or Tumblr, but I bet you will. At least, you want to reserve your brand name. This is basic online reputation management. You can use KnowEm to search and identify networks that apply to your industry and goals.
They say, "you miss all shots you don't take." Similarly, you're going to miss all customers on sites you're not signed up for.
2. Connect with the Innovators
I don't care how desolate your town may be, I guarantee there are some residents using the networks. Start with Search.Twitter using your town name, parks, stores and other popular locations to find people tweeting in the town. This may show other community members they're chatting with, following or listed. Also, this may lead to blogs, FourSquare accounts, YouTube videos, Facebook profiles, the list goes on.
3. Attract the Visitors
I'll explain this one in a killer example:
Imagine a social media savvy traveler is visiting a town for the weekend. And they send a tweet on Friday right before they leave, "heading to town XYZ for the weekend." If you created an alert in Hootsuite for the town name XYZ. (saved keyword search) And by seeing the visitor's tweet you can respond "glad to hear you're coming to our town, hope you have a great time."
You see what happened there?
If not, I'll explain. Without any marketing dollars and without being an annoying sales person, you just created a huge brand recognition for someone who knows nothing of the town. This may open dialogue into all sorts of avenues. At least, the visitor may ask for directions to your place. At most, your Twitter account has become a point of contact and tour guide. With under 140 characters of marketing.
This is one of countless missed opportunities for businesses near Mincoqua, WI:



No one ever replied or responded to this tweet.
4. Follow the Industry Leaders
If this post has you confused, just Google some of the more popular brands in your industry that are located in bigger cities. By liking these other industry businesses on Facebook or following them on Twitter, you'll notice what they are doing to capture the market. I understand that you may be a mom & pop general store, small coffee shop or a fishing guide, it doesn't hurt to connect with your distant competitors. You'll learn more from these people/businesses than you could ever imagine.
My Firsthand Story
Personally, when I moved back to the Northwoods of Wisconsin from my brief time in Chicago, I was shocked how many businesses didn't have any online presence, let alone a social media presence. I couldn't get social proof of businesses through Facebook, communicate to others through Twitter, and every store or restaurant I visited had to be added to FourSquare. And since the Northwoods is a huge tourist area, I bet most of the businesses over the past few years have completely missed out on easy foot traffic & sales.
Are you from a small town or have you been through one that failed at creating an online presence?
And what do you think about the above strategies?